C1 Workshop
Stuttgart, 25-27 November 2014
Within the framework of the CIGN-project and as part of its objectives, a staff-training workshop was organized by Stuttgart Media University in November 2014. Main objective of this workshop was to bring researcher and lecturer from the different partner institutions together to learn from one another about best-practise in methodologies for blended learning and the use of e-learning tools.
To attract a broad audience, the workshop was organized as part of HdM's International Week. The International Week is an annual event, where many representatives from HdM's exchange network come to Stuttgart to present their institution as host for studies abroad.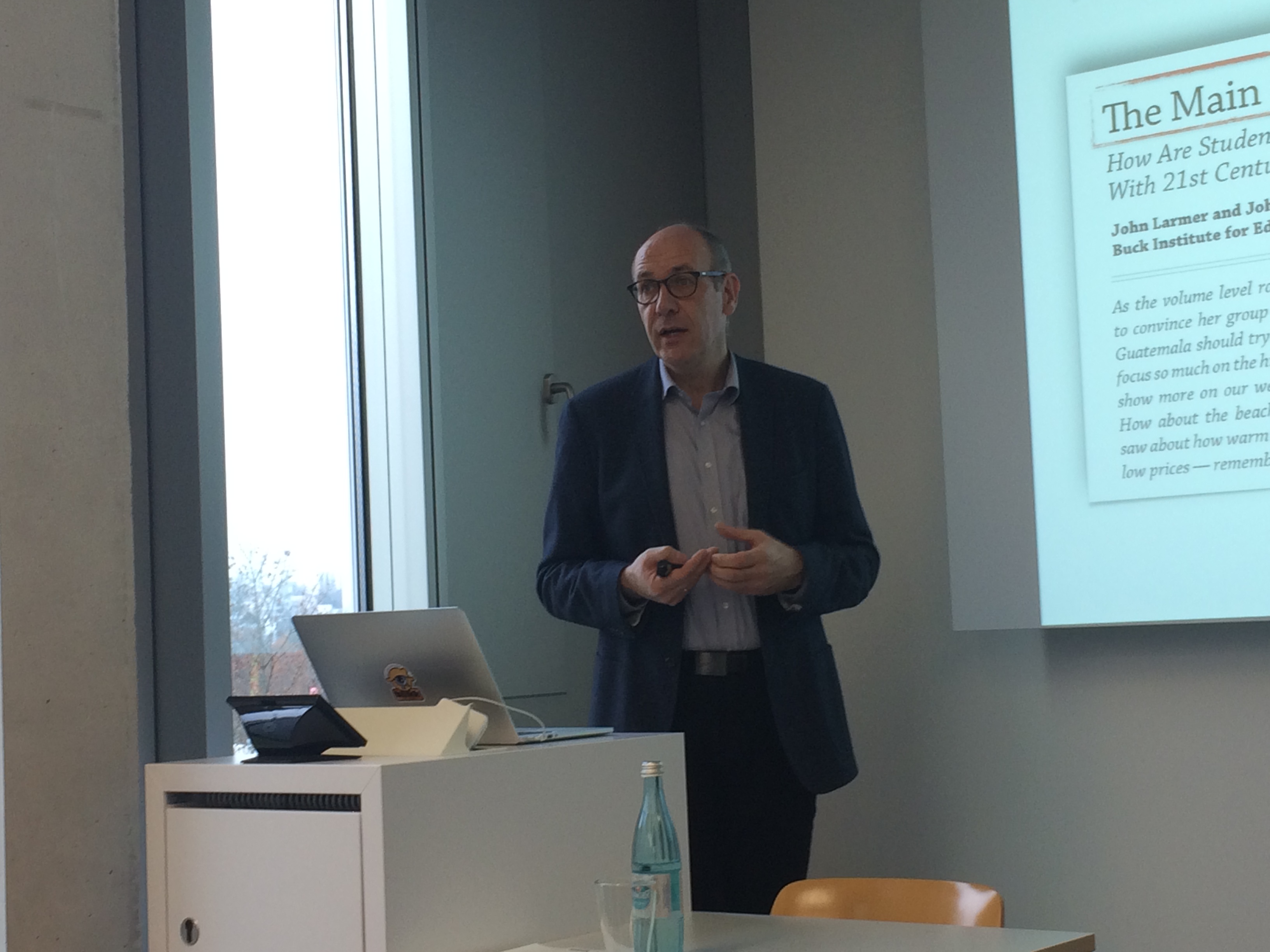 The agenda was splitted. At the first day a public conference was held, were the current state of research in the field of e-learning was presented, followed by presentations of best-practise approach at the different partner universities of the CIGN project. More than 20 participants took part at this meeting and ensured a lively exchange.

Day two of the workshop was dedicated to staff training. Different e-learning tools and methodologies were presented by selected speakers, followed by focus groups discussing which of the presented approaches might be of use within the CIGN project.
At the final day of that meeting round table talks offered the possibility to identify possible topics for cooperation between the universities in the CIGN project.